Borne out of revolution, Cxema has become one of the most important European destinations for hard, dark, dancing.
Cxema is the raw and hypnotic sound of Kyiv's young and creative, dancing their way out of recent history. What began five years ago as a place to meet, exchange ideas and dance in abandoned warehouses, crumbling vaults and under desolate bridges has developed into an institution. Cxema is comparable in ambition to full scale techno festivals, crossing sonic and geographic borders. Techno (once again) soundtracking the pulse of change.
"We felt the new epoch has come and it's time to do something new, something that incarnates the spirit of the time," DJ and promoter Slava Lepsheev tells me. And the manifestation of this spirit is Cxema (pronounced Skhema). Formerly a member of well-known Kyiv DJ act, Zhiguli, Slava is the slim, enigmatic gentleman at the heart of these parties. At Cxema, sonic boundaries are pushed, new aesthetics formed. Something that began out of need for a city recovering from revolution to cut loose and have a good time has developed into what feels like a cultural movement.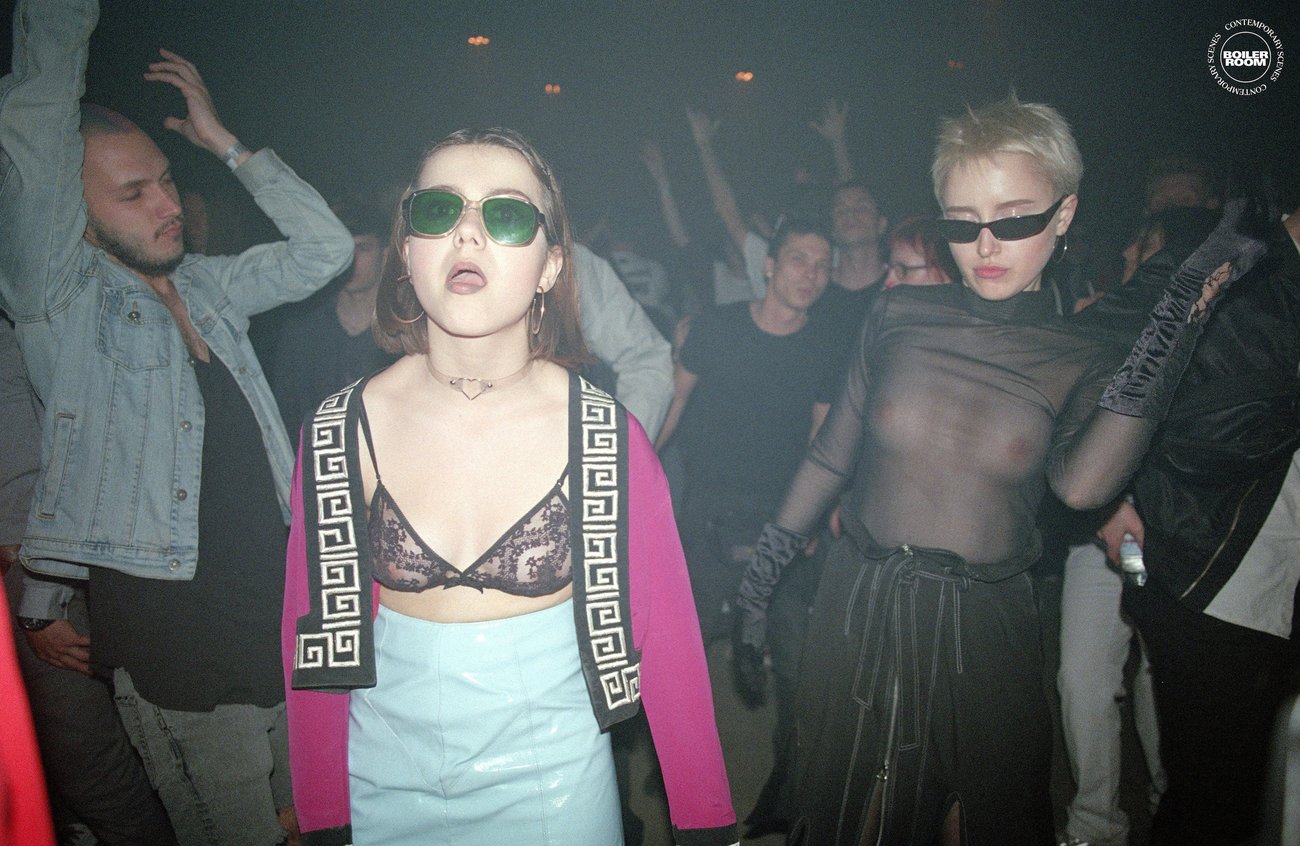 The first Cxema event emerged merely months after the events in the Maidan area of Kyiv in early 2014, where pro-Russian President Viktor Yanukovich was toppled. This uncertainty had a natural effect on everyday life in Kyiv. "For long months almost all the cultural life has stopped, including international projects, concerts, exhibitions," Slava tells me. "It was difficult times," Hanna Vasyk, Cxema's executive director continues, "people wanted to forget, to be lost in music, not to think about all this shit, just to dance."
Out of this void, the first Cxema event was held. An intimate affair, "small but proper straightforward techno," Slava tells me, that took place in an old factory. Slava invited some techno DJ friends to play. In his own words it was "quite raw, nothing excessive," with no more than a hundred people. "Mostly the friends and habitués of the parties," Slava adds.
The roots of the Cxema vibe can be traced back to the formation of Ukraine as a sovereign state in the early '90s. Very early on, import records from the UK and Germany, amongst other places, filtered into new nightclubs, combining with new media resources like Ptyuch, the first avante-garde printed magazine and Station 2000, the first radio station dedicated to dance music. At the turn of the century, a hybrid of "cool but poor" style emerged into an immediately pre-Cxema landscape through platforms such as the city's Visual Culture Research Centre. It was here where DIY culture festivals, radical exhibitions and regular dance parties took place.
Fast forward to modern day Kyiv and Cxema has a far-reaching reputation as one of the most important destinations in Eastern Europe for hard, dark, dancing. The crew recently took their intense and eclectic sounds to Berlin's legendary Tresor, and have been streamed to a global audience on Boiler Room. Tellingly, the '90s sportswear and post-apocalyptic rave chic of attendees has aroused the Instagram-filtered editorials of the fashion press.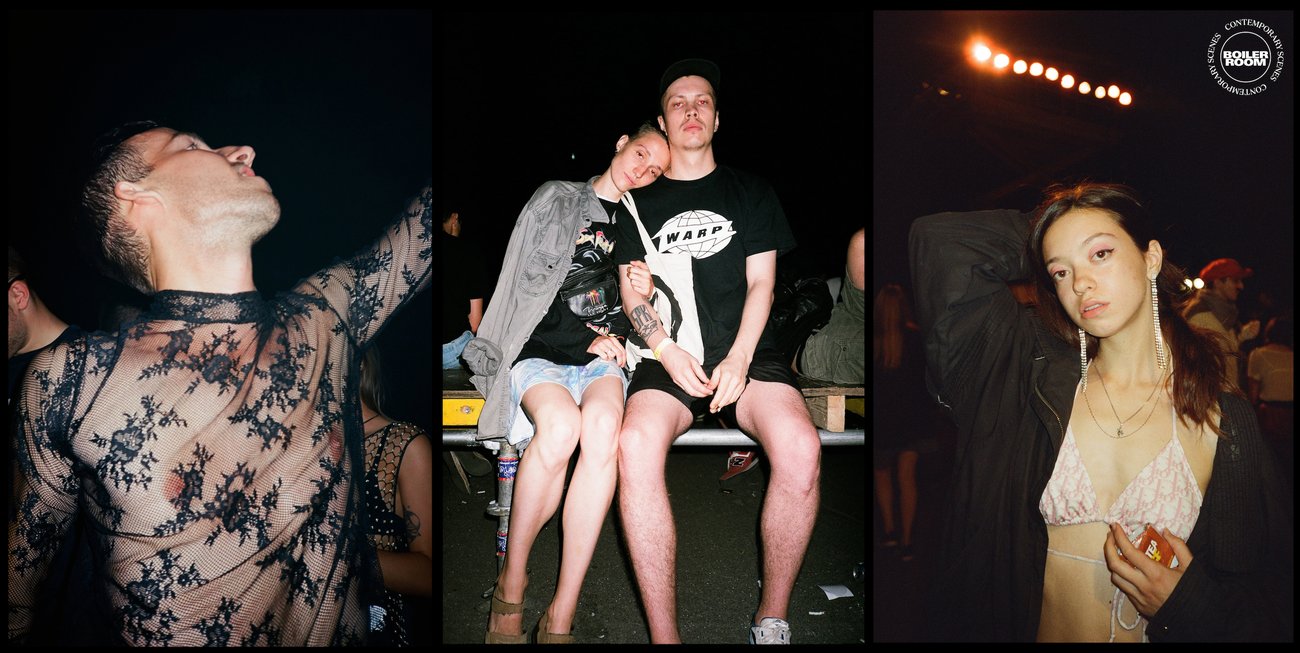 "Nowadays Kyiv youth has a special look," Hanna offers in response to my question about this latter development. "From the very beginning of Cxema, club photographers noticed there were people with a particular outfit," Hanna continues. As a result, some defined and individual styles have emerged at Cxema. "Now our visitors prepare in advance to attend every party," she adds.
Images of Cxema youth, sweat clinging to their rave gear, dancing in reappropriated, abandoned urban spaces may sound familiar. It happened in the fields and warehouses of Thatcher's Britain almost forty years ago, where, out of economic hardship, youth found unity through acid house and ecstasy. Similarly, there is a strong case the real unification in Berlin happened not within political board rooms but through the shared, utopian space of the dancefloor. In short, this isn't the first time the pulse of 909s and has acted as the beating heart of social change.
"For sure everything that happens in the certain time and place can be evaluated as a political act, as it has its own political and social ground." Hanna admits. But they're reticent to see Cxema as some sort of political statement. "Leave that to the historians," Hanna says, adding their task is simply to "give people everything needed to dance the whole night long."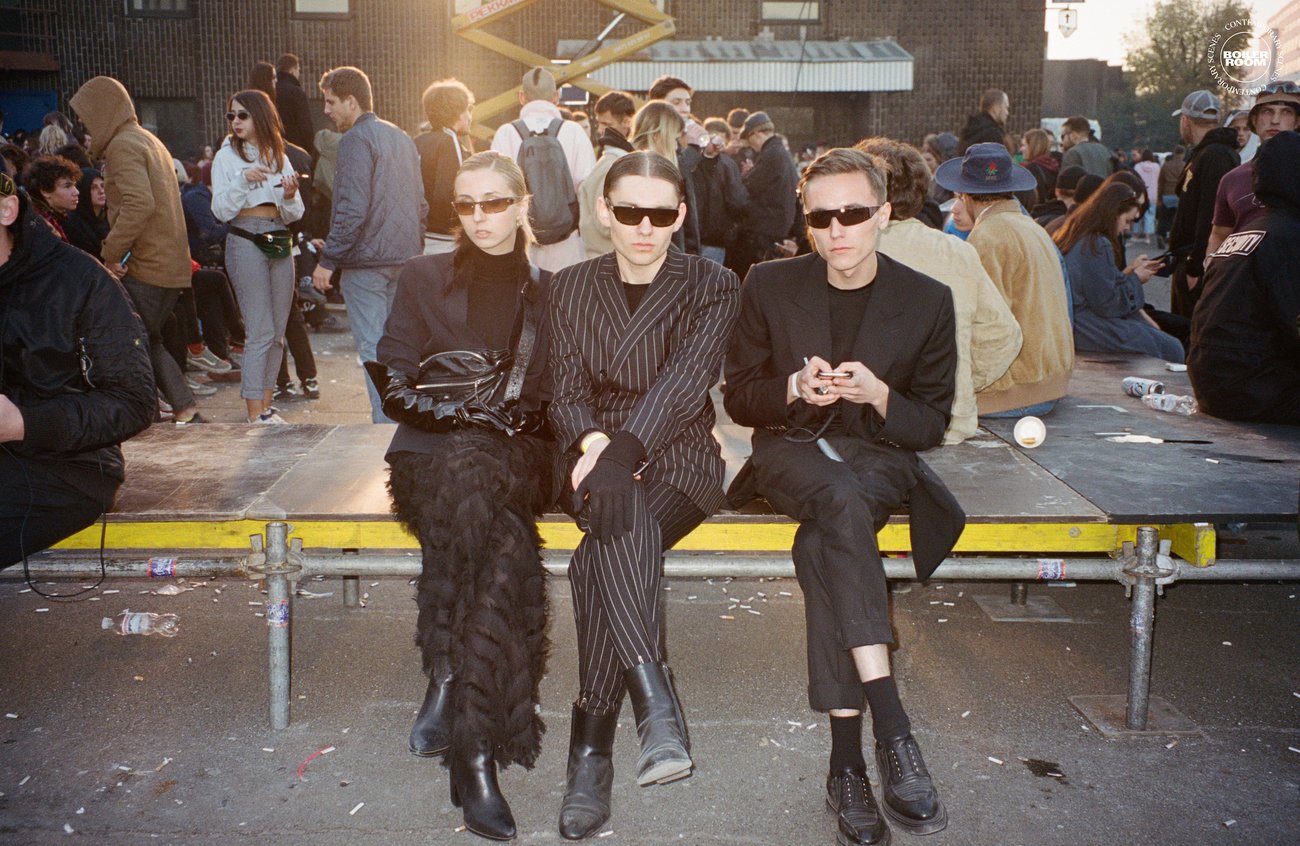 Slava picks up the narrative, adding "Cxema started as a techno party, but now every line up includes electronic music live sets not limited only to techno." This freedom at the core of the party encourages the raw, experimental nature of the DJs and artists who perform at Cxema. "We intentionally include in every line up the contemporary artists whose music deconstructs the classical understanding and breaks the expectations of the techno music," Slava states.
This progressive, forward thinking ethos and confidence to step outside the 4/4 pool and tread into a much larger, richer ocean of electronic rhythms and abstraction puts me in mind of nights elsewhere in Europe. Berlin's TRADE or the 24-hr London venue Fold. For Slava, "building a narrative" is crucial to the curation of Cxema. "Choosing each artist for a particular time slot as an independent statement, but in the same time as part of one story that is developing logically," is how they approach each event.
Cxema represents a new found confidence in creative unity running through modern-day Kyiv that extends to spaces like the Plivka, Ukho Agency's promoting of contemporary classical music, to techno labels like Rhythm Büro and artists like Konakov and Nastya Muravyova. Taken collectively, this has seen the globally curious compare the atmosphere of creativity within the city to a pre-EasyJet Berlin. However, despite this energy, Hanna admits it's not easy. "You never know when it will end, still a lot of things for politicians to do here," she points out. There's continual adversity from the state, which views club culture as a breeding ground of drug addiction. Even the internationally reputed creative hub space, Closer, located in an old factory in the Podil district of Kyiv, has received three drugs raids within its five-year history.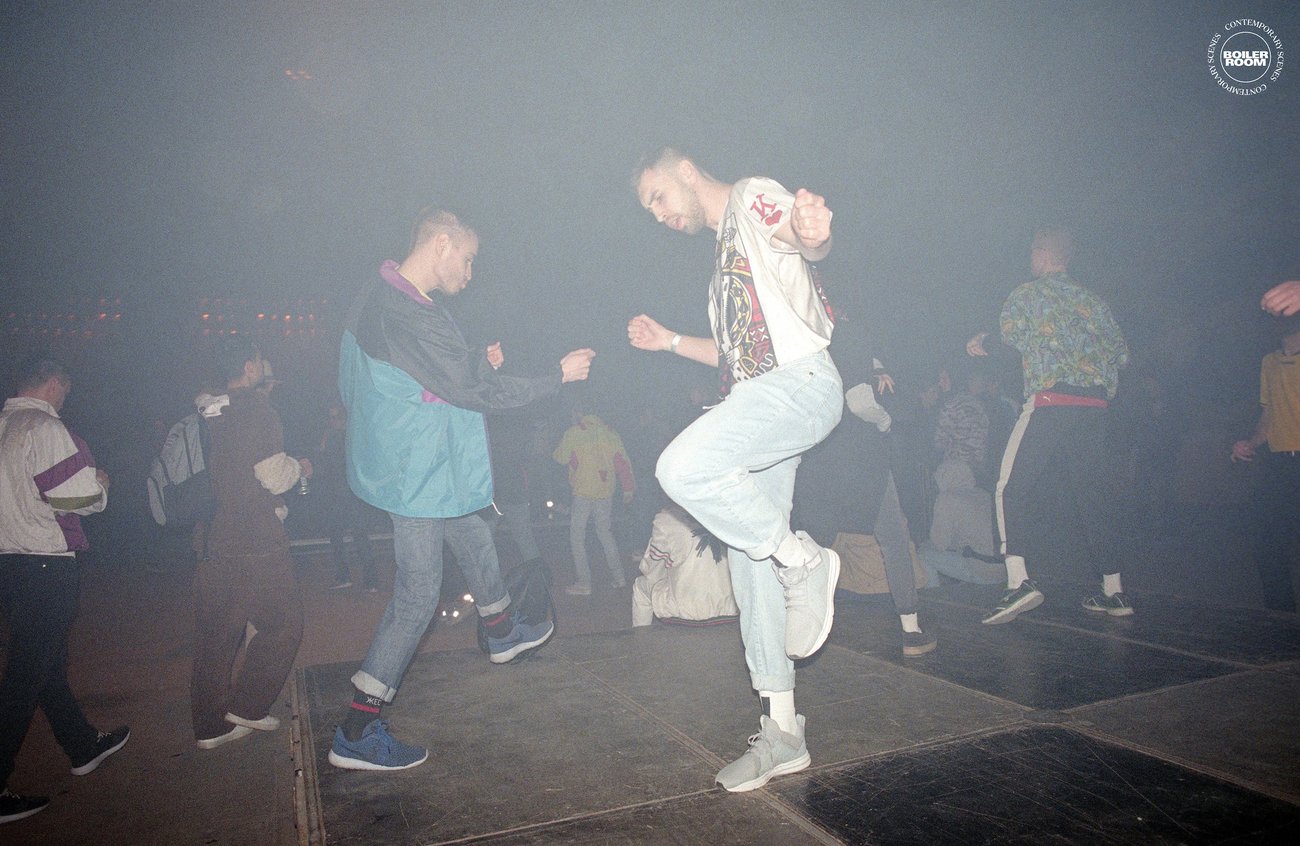 However, if anything can be considered optimistic, could it be a new fire lit amongst Kyiv creatives? It's been described that Cxema is a self-proclaimed territory. Right from building each event from scratch into the curation of podcasts and shared ideals, Cxema is a space where people from different disciplines merge, dance, share ideas, and together, become a satellite, beaming out Ukraine's brightest creative energy across the globe.
Written by Paul Hanford
All photography courtesy of Yana Franz, Andrey Boyko, Sean Schermerhorn
Video footage courtesy of Vlad Fishez and Andrei Rubets
A part of Contemporary Scenes, a BR series uncovering underground collectives, artists and subcultures from across the world