Mid-afternoon on a calm Sunday in the sweltering Lisbon neighbourhood of Arroios. Hopeful dancers ring a doorbell, and the heavy door of a dwelling house opens a tiny crack. Welcome to kit ket. Warmly welcomed by initiator and resident DJ ketia, ravers will soon find themselves dancing in a redly-dimmed, carpeted room of a sprawling, two-storey apartment. Filled with armchairs, four-poster beds and cozy corners, the sex party venue provides much room for experiencing the event. "It's a subversive crossover between full on rave and private house party", is how ketia describes kit ket.
These parties reveal themselves to be a beautifully mismatched mise-en-scène brimming with playful debauchery. Long-fingered palm leafs frame the DJ booth and steely BDSM cage. Spotlights and shade lamps expose the venue's dungeon furniture and kinky accessories. An eye-catching romanticist painting of a red-cloaked wanderer keeping his hunting dogs on leash hangs from a wall. The vibes of both a regular playground and a sex swing on the fumed dance floor. Revealing a particular trippiness of the inside-out space; a temporary autonomy?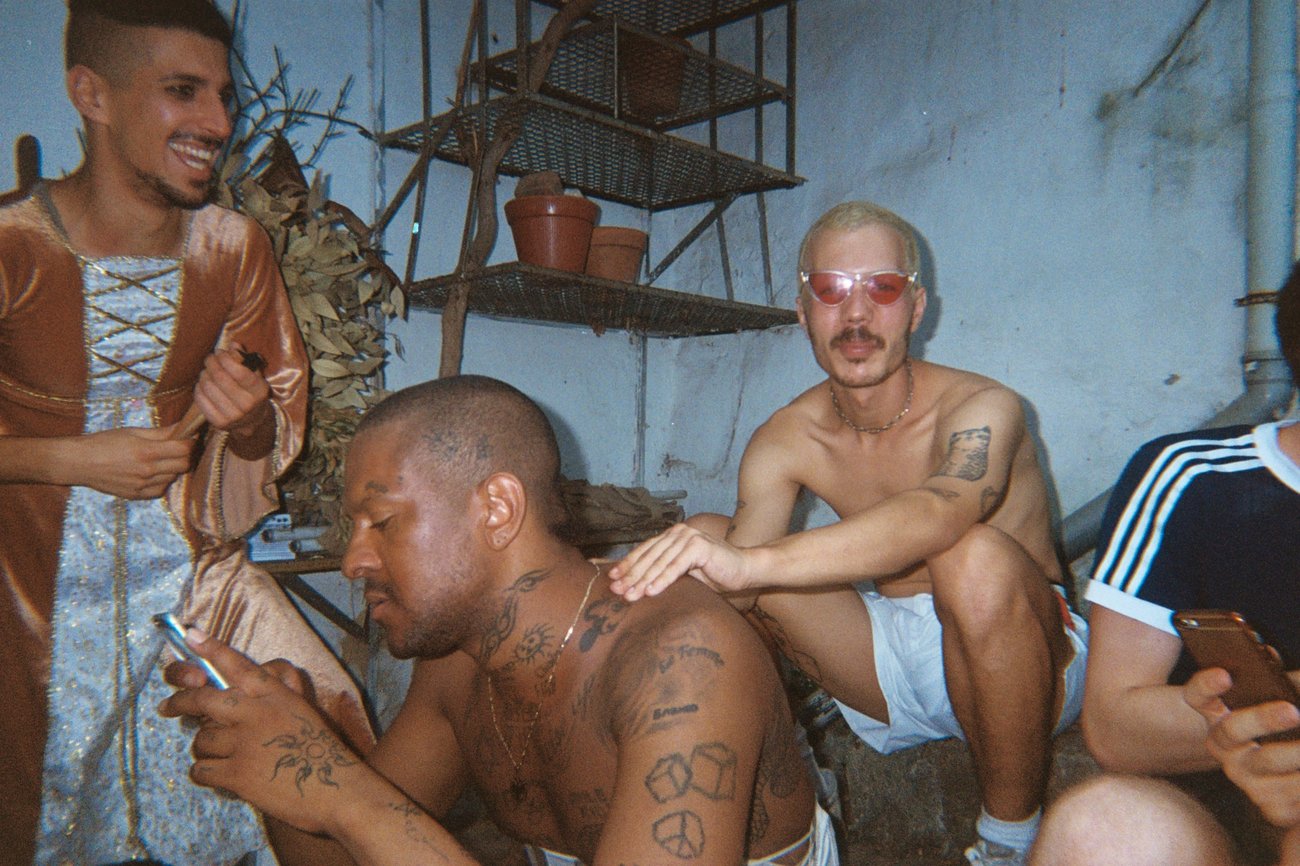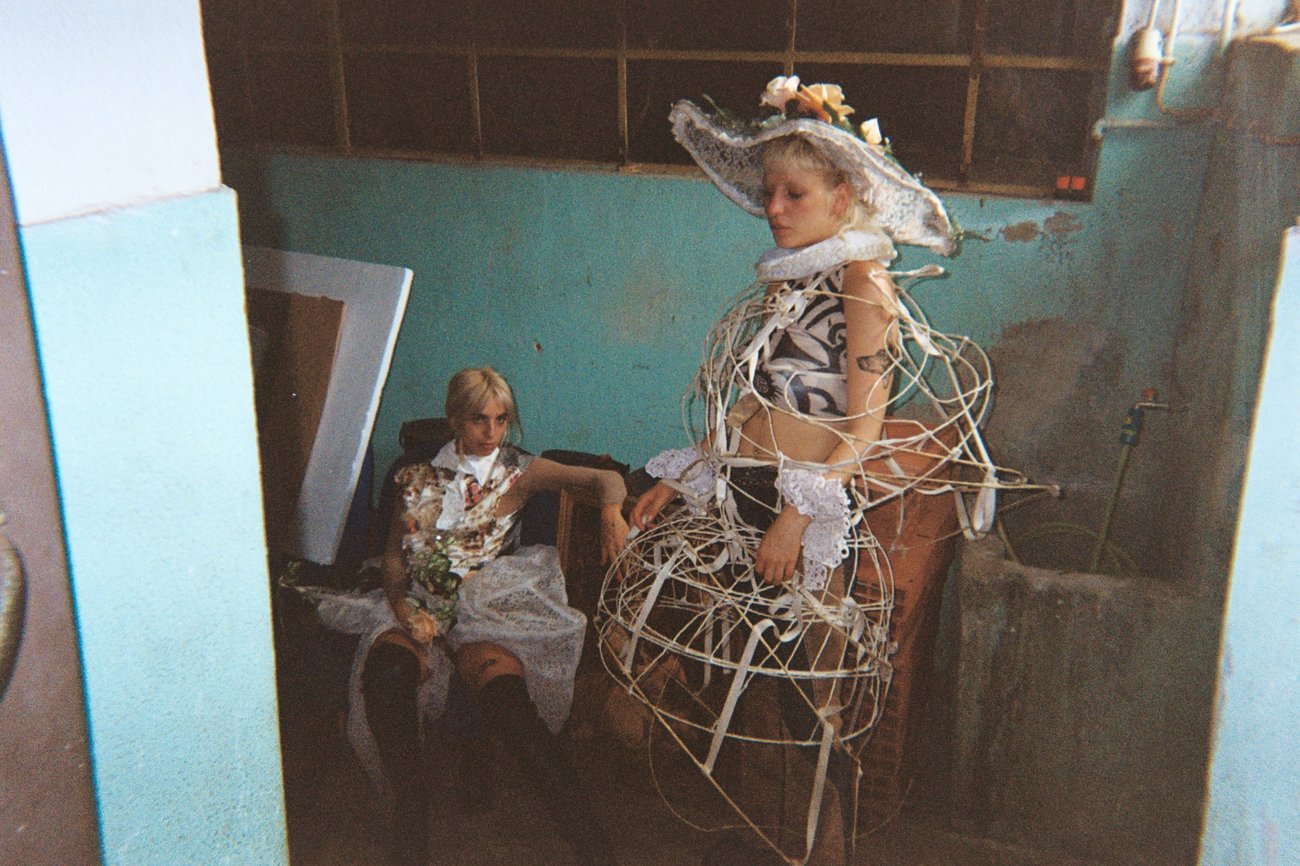 Once you enter, the party is as private and familiar as it could get. Around 100 people gathering in the illuminated basement for today's happening. Ketia again states her intent for kit ket to have the feel of a house party. "And it works. Eventually almost everyone knows everyone inside and then it gets special." Centred around femme and non-binary-identifying people, one wonders how such an intimate space can be protected and protective. Gatekeeping any sort of nightlife experience can often be an ambiguous line to tread, on the doorstep and in clubbing politics.
Without a door person, kit ket relies on secrecy and an invitation-only process. A fierce selection tempered by awareness-building idealism is at work, encouraging their attendees to freely express and explore their gendered and sexual selves. "kit ket is happy to open doors to outsiders of our family, but be conscious of your place as a guest" has been the messaging in previous event correspondence. "As a non-binary girl, this is an important experience to have as someone who's experimenting fragile forms of being," ketia adds. "It becomes a relief for those who, like myself, felt the need to hide in the nightlife due to safety reasons."
Alongside other kin collectives from Lisbon's queer fringes such as mina, kit ket party's strive to elevate an urgent issue. Dogged by the need to create safer and pleasurable spaces for marginalized identities and minorities, they explore various ways of queer place-making in Lisbon's nightlife, freed of repressive bigotry. As club culture has been commodified in a city grappling with rapid gentrification, the queer-feminist collective mina was one of the first to manoeuver this battlefield and to outgrow the underground. Having insisted on new paradigms in nightlife and amplified the voices of aspiring DJs, it boiled up a desire for more variety. "Just one party with these policies regarding no photos and no tolerance for discrimination was not enough", ketia explains. She started as "coat check girl" at mina; now she's the "tech bitch" and one of their resident DJs.
Struggling to find a convenient inner-city venue, kit ket took shape in the dust of Lisbon's precarious working conditions. After starting a job as a cleaning person at the sex party venue, ketia was quickly tempted by its peculiarity. kit ket found new residence there for their third edition, uniting mina members Violet and BLEID with local DJ Caroline Lethô and newest member KEROX as residents. The candy-colored lettering of kit ket's logo a reference to both to the eponymous club drug and the colourfulness of Berlin's KitKatClub. Attendees were promised "an otherworldly night environment", akin to partying on "a dissociative uplifting cloud." There have been nine kit ket parties that have successfully maintained this premise, repeatedly cut short by the police.
Their lineups and music policy are tremendously varied: everything from acid breaks to deconstructed batida rhythms is played at kit ket, sets hopping from disco to gabber, drum & bass to trance. Beloved Lisbon DJs such as Varela, Stasya and VIEGAS joined by Bonaventure, Joe Delon or Raw Unkut. Reaching for nonconformity through a prismatic eccentricity, kit ket DJs are always embraced by an eagerly receiving and supportive community of close friends.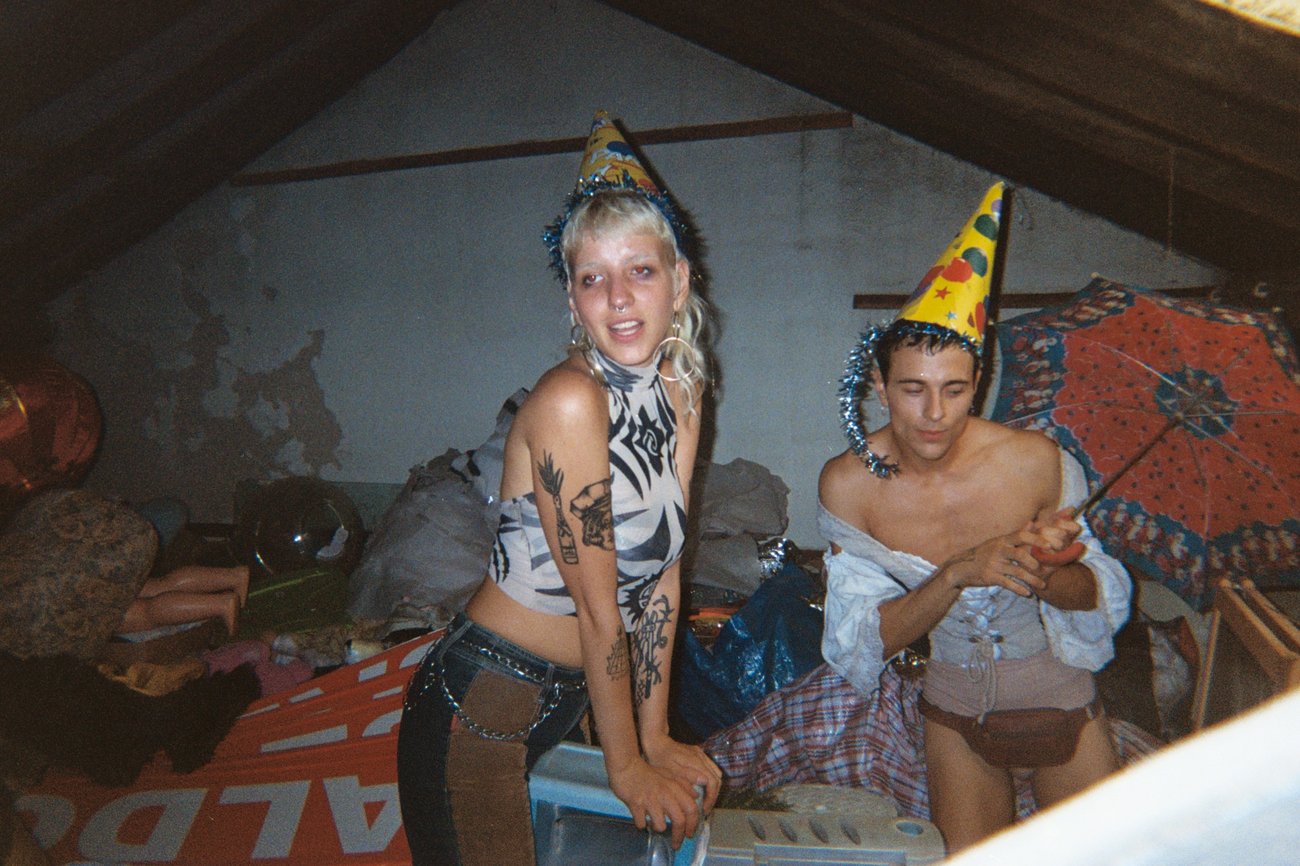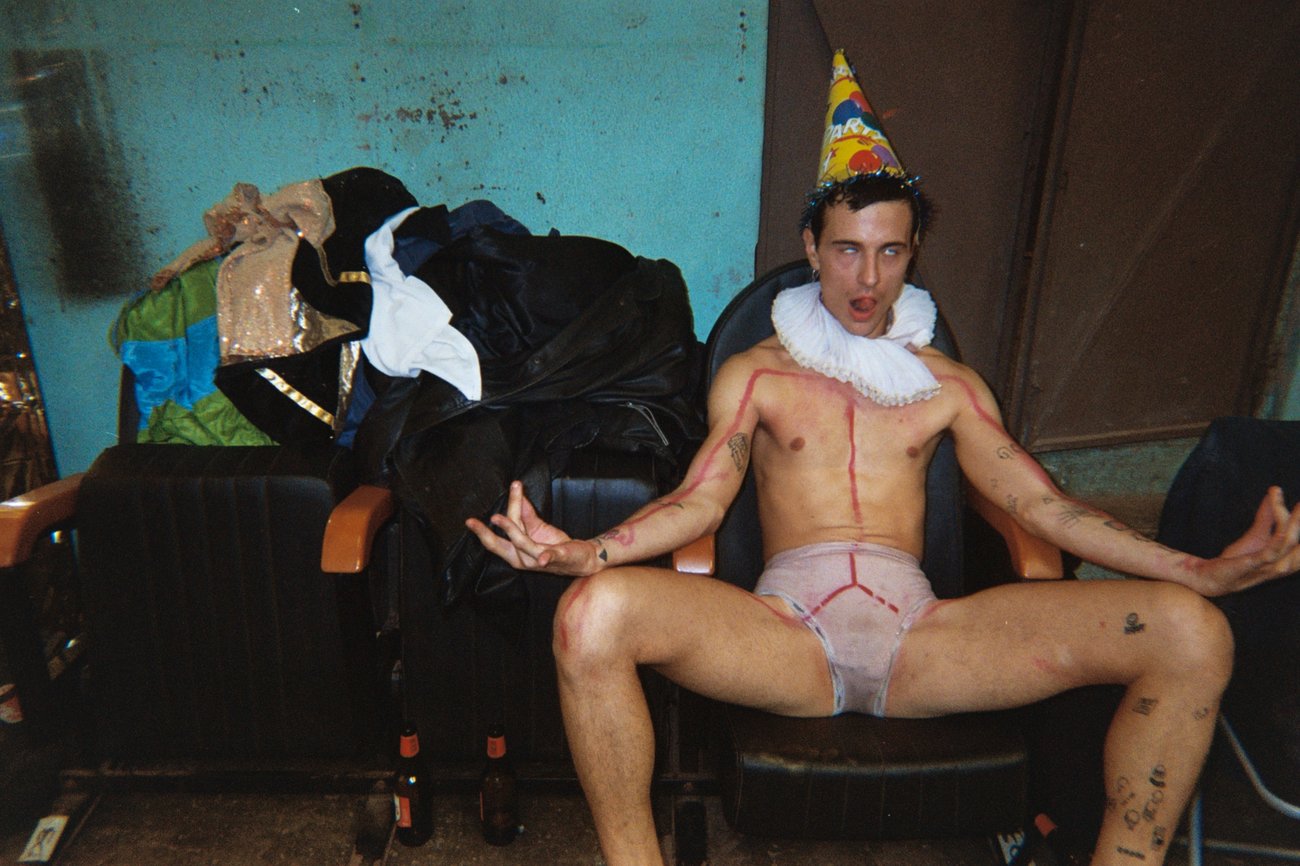 "Whenever I DJ at kit ket I always find space to explore my 'funky' crazy side beyond the hard bangers," BLEID tells me. "I try to go to as many new places as I can because it's the party that gives me the comfort to do so."
Is kit ket here to break out of the ever-same loops of standards and expectations in order to undermine policed club enjoyments and urban capitalization? Performance artist and DJ Odete is one kit ket associate posing crucial questions, seeking for fractured and reimagined narratives she can relate to. Reorienting body images by displaying riskiness, vulnerability and transition. Unravelling the traditional musical and technological tropes of mixing music within a DJ set.
Asked about the versatile assembly of sounds and musical backgrounds, ketia speaks with the most genuine excitement. "Schizophrenic", she says like a shot, "a non-consistent narrative of lovey dovey, cloudy sounds". Not in a rainbow harmony, but rather in a freakish, hard, broken beat horizon imbued with liberation and potential.
Written by Jasemin Khaleli
Photos courtesy of Depakine Chrono
A part of Hard Dance, a series brought to you by Boiler Room exploring the hard and fast fringes of club culture.