Pornceptual co-founder Raquel Fedato sits on an impractically geometric chair in the upstairs lounge area of SCOPES, an abandoned 1920s-era ballroom-turned-art-space in Mitte, Berlin. Recently renovated and packed to the rafters with modern art & design artifacts, SCOPES will soon host an event Fedato has been commisioned to oversee. However, as staff hurry about below, shouting for cables and testing smoke machines, Fedato has taken some time off event production duties to discuss the project she runs with Chris Phillips.
Launched in 2012 by Phillips whilst living in Brazilian capital Brasilia, Pornceptual took shape as an online platform intent on exploring the more ethical and artistic side of porn. To combat the problematic industry standards of commercial pornography.
"We wanted to do something that's more relatable in a way because porn is so fake and that's not really what you see when you have sex yourself," she explains. They wanted to produce "porn that's realistic, relatable and human."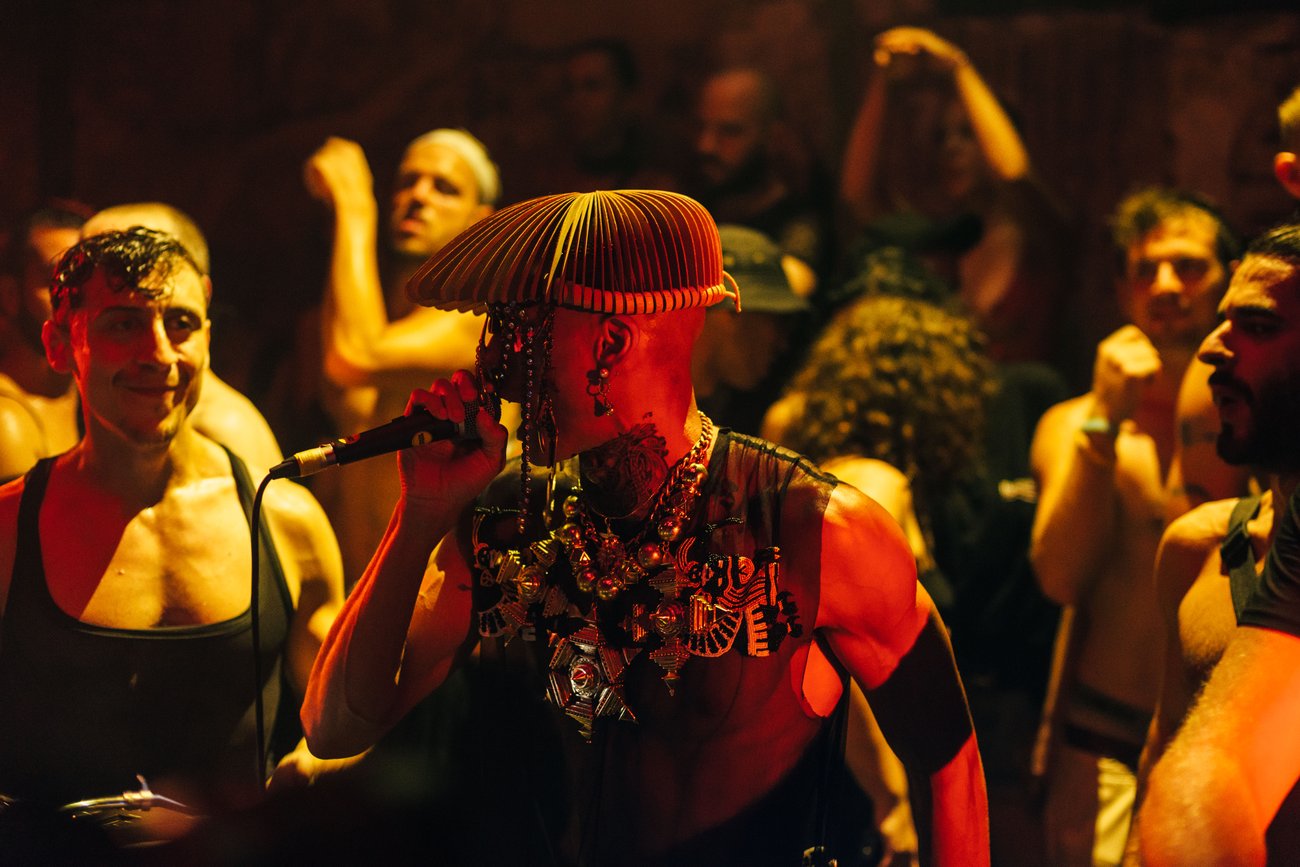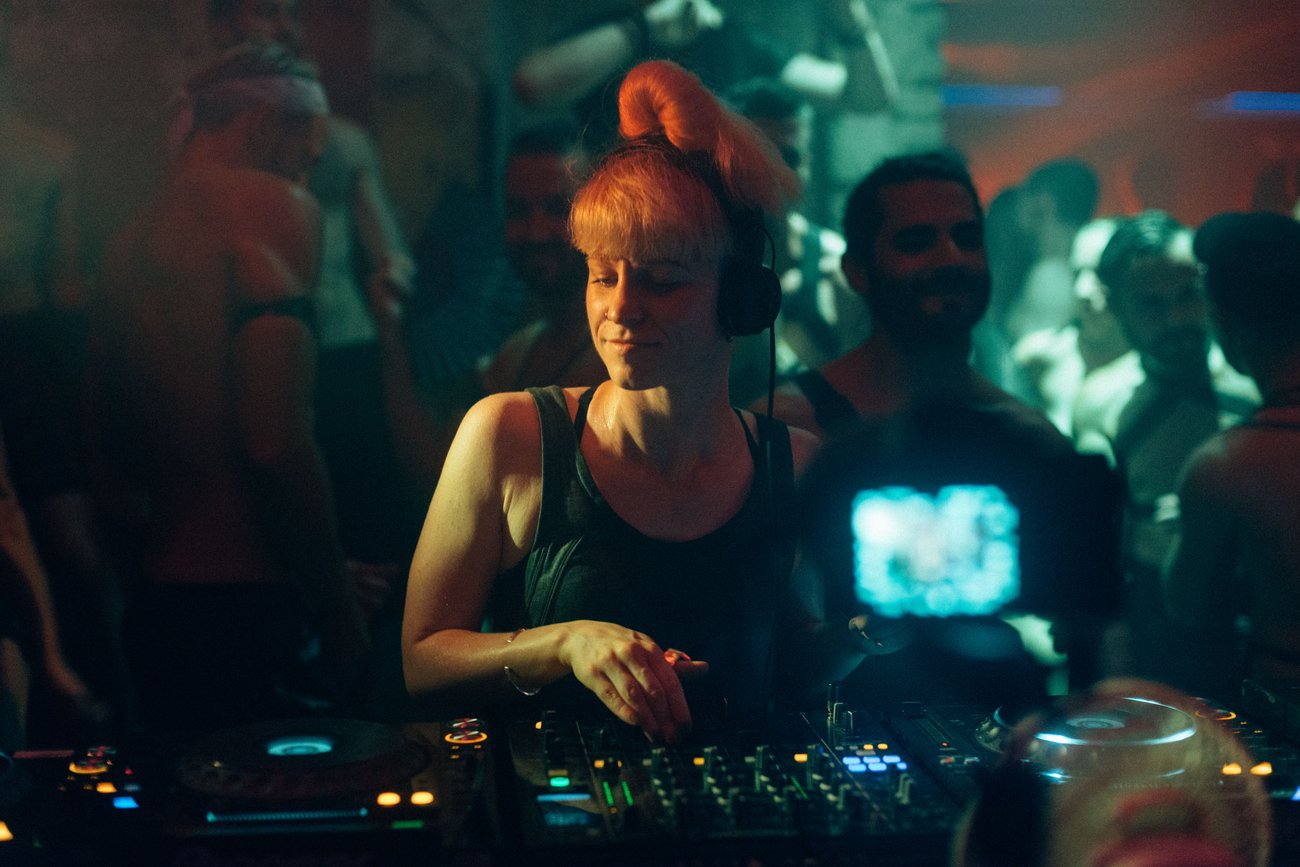 Fedato, also Brazilan but from Sao Paulo, actually met Phillips in Berlin and quickly jumped on board the project. Soon after, they decided to host the first Pornceptual event in Berlin. "More of an accident," Fedato explains, "to showcase the brand and the art side of the project. But the party went really well so we decided to start doing monthly events." Since those accidental beginnings their party, PORN by Pornceptual, has quickly become one of the most cherished events of its kind in Berlin.
Creating original pornographic content for their site remains a key facet of Porn, whilst an annual print magazine (titled simply Pornceptual Magazine) is on its third edition this year, demonstrating their artistic intentions remain unfettered. However, PORN by Pornceptual has certainly eclipsed their online presence. Now doing bi-monthly parties, Pornceptual aims to create a safe space for hedonism IRL.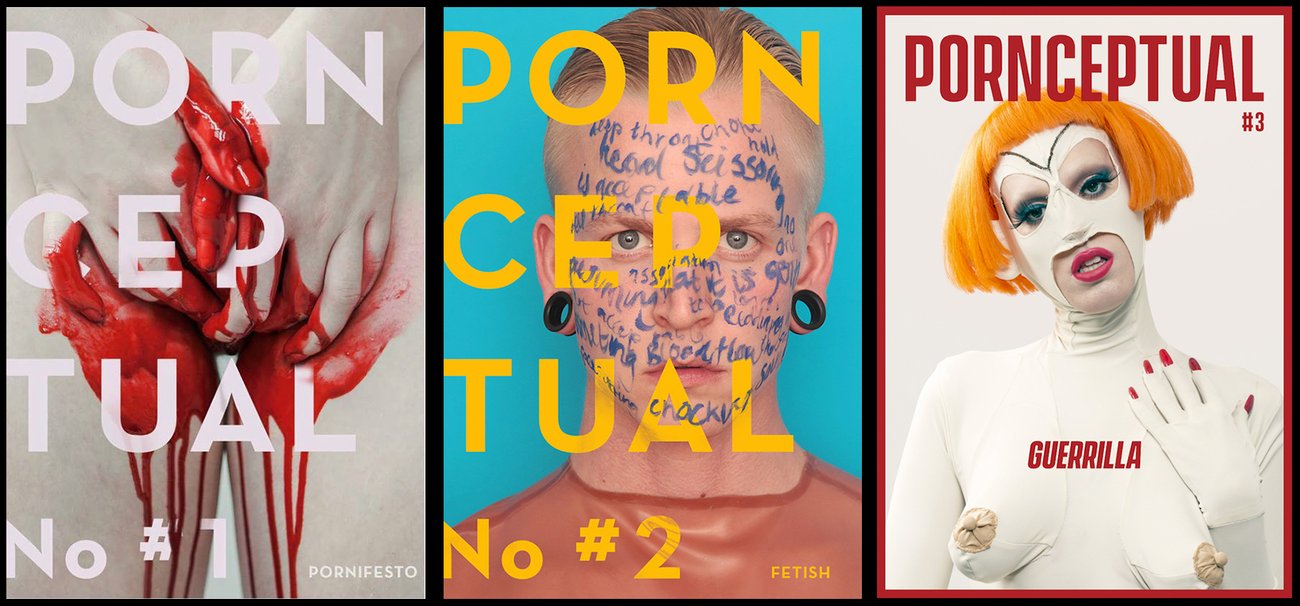 "I think usual sex parties are full of rules and people are afraid to go there because they're afraid of breaking those rules or they're afraid they'll feel uncomfortable," says Fedato. To counteract this, Fedato and Phillps ensure their safety policies are clearly visible at events and 'dos & don'ts' communicated online beforehand.
Pornceptual's accessibility for newcomers to the fetish world has earned them the reputation of being "a sex party for beginners." While Fedato is not so fond of this title, she does think its promise of accessibility rings true. "I think it's a very good beginning because you can come to Pornceptual if you just want to listen to music or if you want to dance or if you want to have sex," she tells me.
Each Pornceptual party is set around a theme. Past themes include 'Surrealist Porn' and 'Pornolympics.' Attendees get reduced entry depending on their nudity, or how much their outfit adheres to the chosen theme. This provides a way for guests to find some personal creativity in a fetish scene normally dominated by leather and latex. "I think it's really cute because people get really creative about it," Fedato explains, adding "they don't have to follow set rules of what kind of material you can wear or how you should wear it."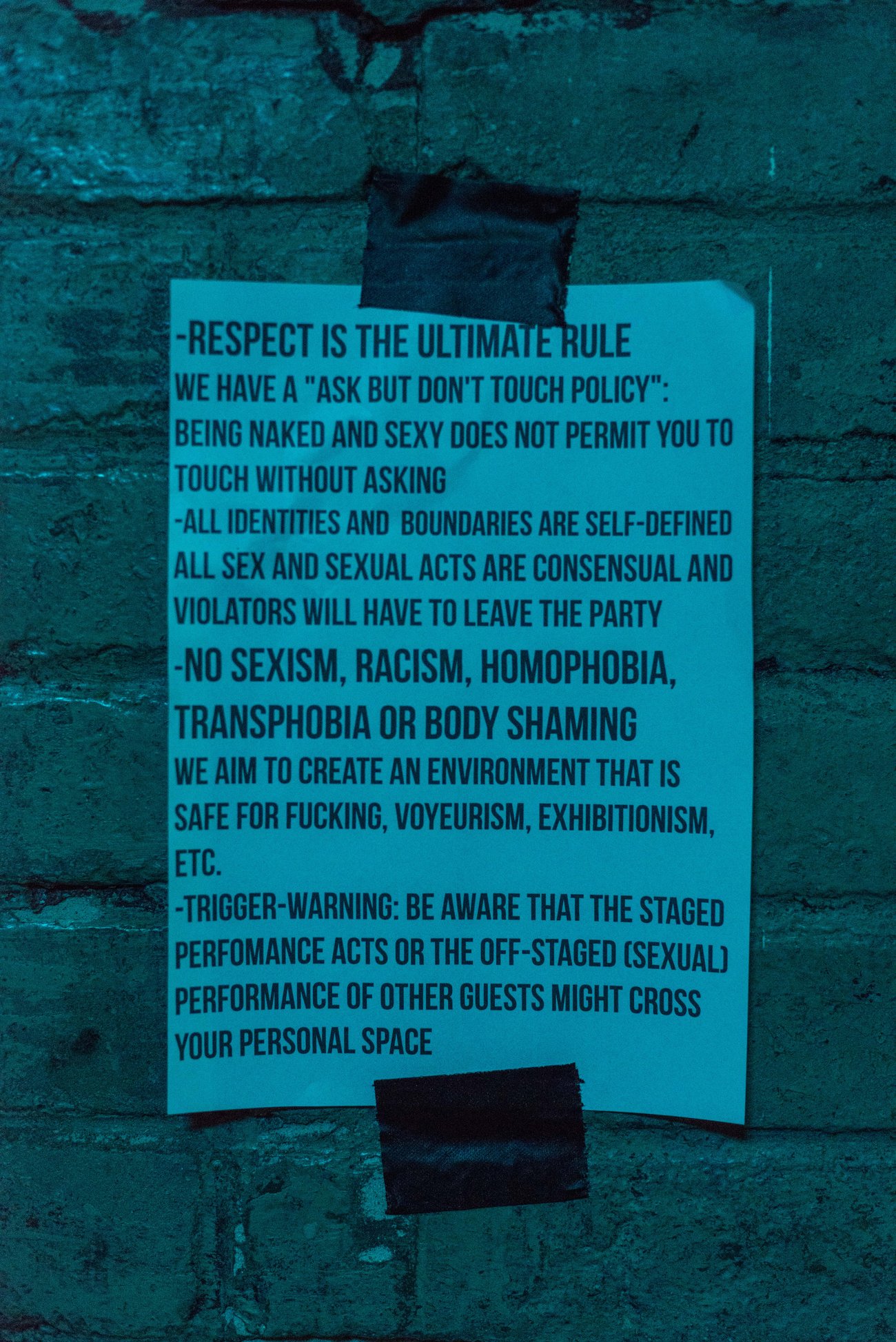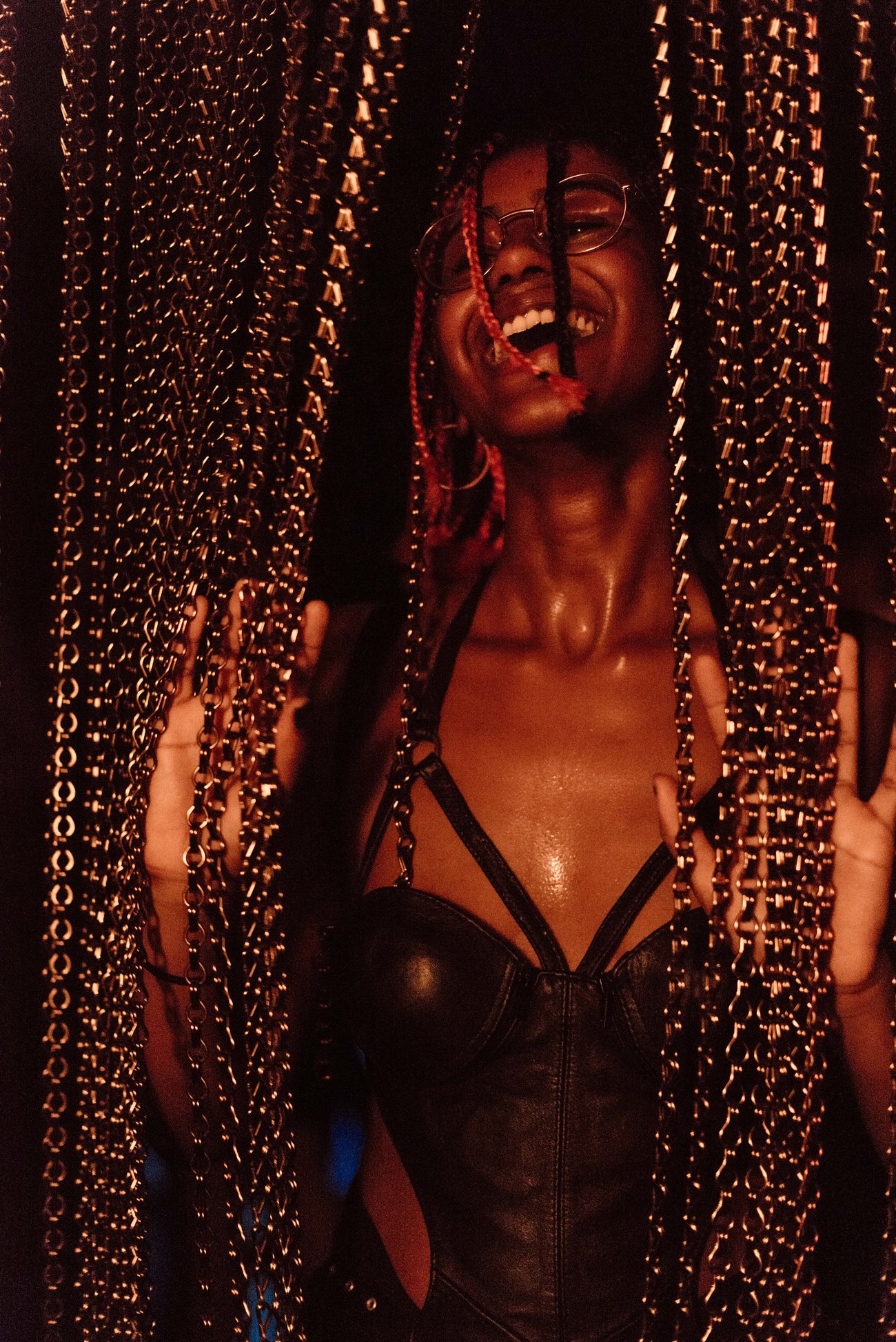 Pornceptual have understandably had trouble growing their brand in a prudish world, due to the explicit nature of their parties. Whilst talking, Fedato revealed she's been temporarily banned from Facebook for accidentally posting Pornceptual-related content that contained a visible penis. Their Boiler Room broadcast earlier this year with Volvox, Radio Slave, Italojohnson and more was swiftly cut short by both Facebook and YouTube due to nudity. Want to watch those sets now uncensored? You'll need to dive into Pornhub.
You may laugh, but this sort of social media censorship poses a real problem for a collective that relies on these sites as its main promotional tool. "That's another reason we try to bring Pornceptual into real life because we can't only rely on online platforms that constantly censor us," Fedato explains.
In a city rich with fetish parties, what sets Pornceptual apart in Berlin is their thoughtfully inclusive approach. While many sex parties of this ilk tout a door policy that favors cis gay men, Pornceptual works to make a space comfortable enough for everyone to participate. "We do a lot when it comes to creating a safe space for our community, for non binary people, for women, and for queer people in general," Fedato tells me. She explains safe space is paramount otherwise no-one attending would ever feel comfortable enough to explore the nudity element and dress down.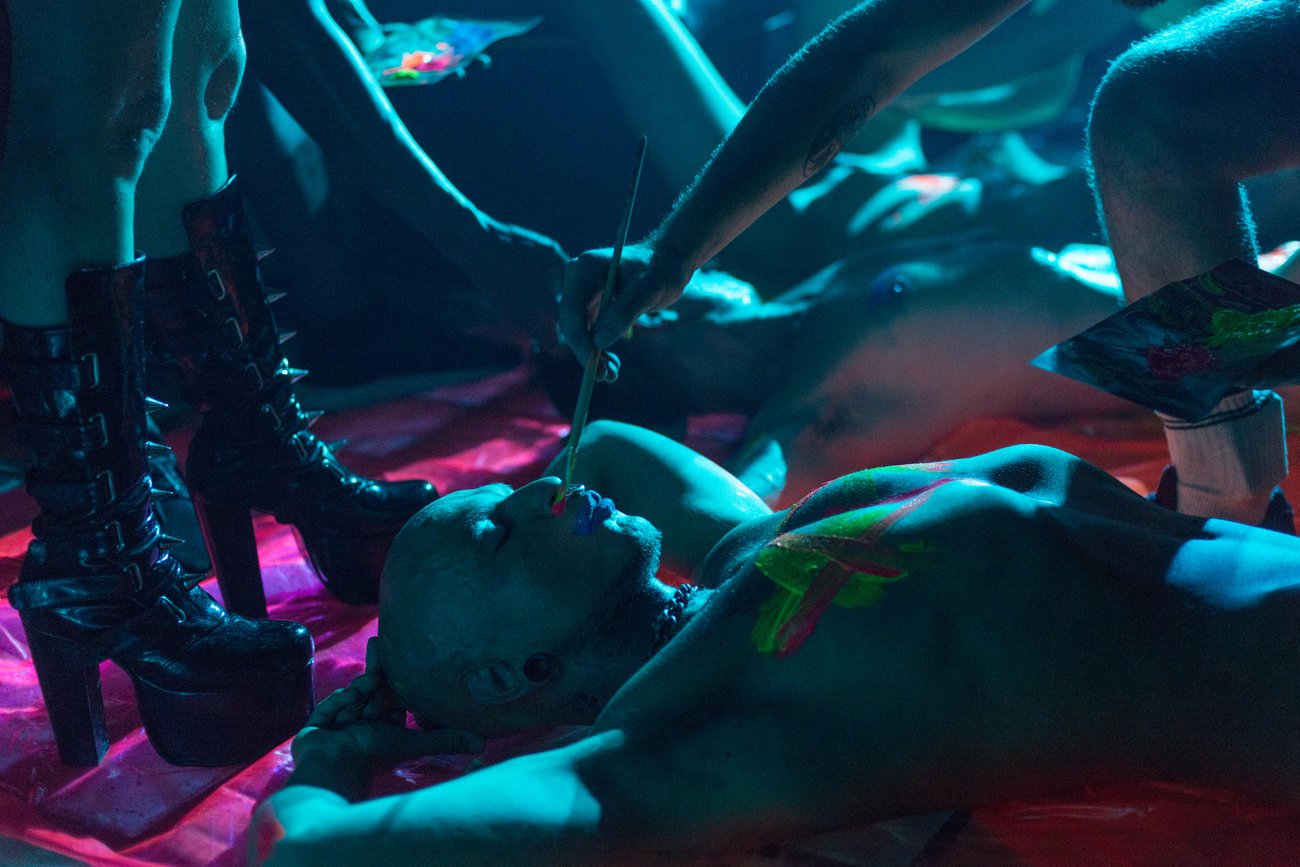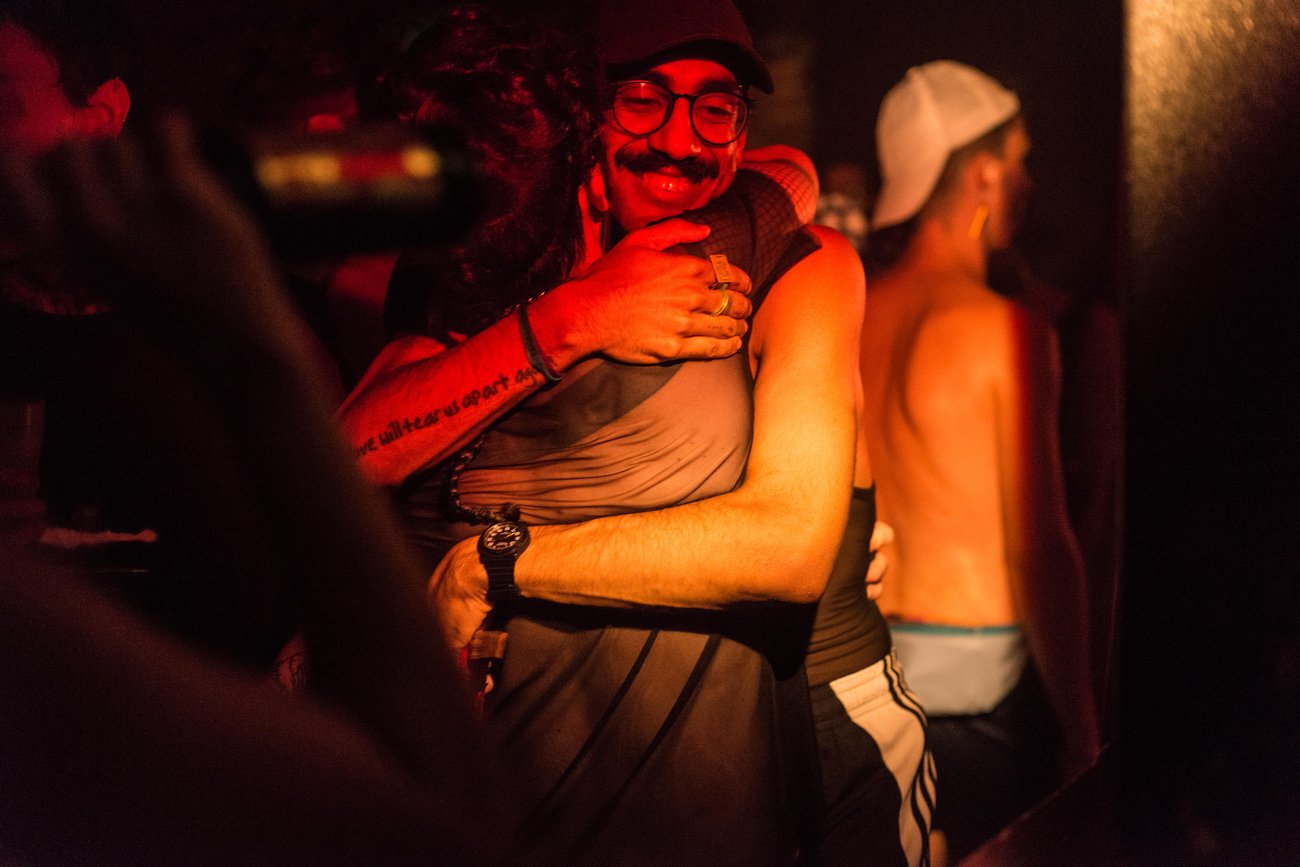 "Pornceptual was launched in Brazil as a critique against the conservative culture there," Fedato explains. "However, it couldn't exist long-term in Brazil for the very same reason," she adds. Transposing the collective to Berlin, a city where the cultural perception of sex, nudity, and queerness functions in a completely different way, has allowed Pornceptual to put down roots and flourish.
Now it's developed and they're comfortable with how the party works, Phillips and Fedato are eager to bring PORN by Pornceptual to other parts of the world. "It's important to bring our concept to cities that don't have such an open-minded culture as we have here in Berlin," Fedato says. "That's always challenging on one side, because it's difficult to understand what the boundaries are of organizing Pornceptual in different cities," she explains, adding that challenge is offset by the actual experience of doing them. "It's always very interesting to see how people react and what they take from it in the end."
So far they've brought the party back to Brazil, almost every European capital, and New York. Plans for new cities are in the works and with any luck PORN by Pornceptual will reach a dancefloor near you, bringing the spirit of freedom it's worked so hard to cultivate right along with it.
By Maya-Roisin Slater
Photography by Camille Blake from Boiler Room Pornceptual