Standing in the middle of a crowded dance floor in Mexico City's Rico nightclub, you can hear the sparse opening synth stabs of Ms. Nina's "Tu Sicaria" ringing off the mirrored walls. As the gleefully sinister beat continues to build, so does the energy in the room, erupting in rapturous unison as the Argentina-born, Spain-based singer lays into her now inescapable anthem about femme fatales out on a sweaty night of twerking adventures. Within the vibrant underworld of neoperreo, "Tu Sicaria" is without a doubt one of the most recognizable gems in the DIY reggaeton crown.
For the uninitiated, reggaeton has been a Latin American institution for nearly three decades. The iconic Puerto Rican sound was first originated by colliding Jamaican dancehall and reggae, Panamanian dembow, influences from US East Coast hip-hop and copious amounts of cockiness and streetwise. While the glossy chart-topping hits of contemporary superstars like Daddy Yankee and J Balvin further cement reggaeton as this generation's global beat, the humour and punkish grit of the neoperreo underground are helping re-sharpen many of the genre's blunted edges.
"We are a group of people making art and influenced by reggaeton," says Tomasa del Real, one of neoperreo's most visible and influential proponents. Born and raised in the northern Chilean city of Iquique, the once-highly-sought-after tattoo artist fell into music as a giddy experimentalist about five years ago, after her mother surprised her with a new MacBook. Tinkering with GarageBand and iMovie, Del Real began uploading homespun productions to SoundCloud and YouTube, soon gaining the attention of fellow unconventional reggaeton enthusiasts. Del Real's origin story is not unlike that of her peers, many of whom have launched careers from the liberating safety of their bedroom studios. "We are using digital tools to create distinctions between our movement and the previous generation without stealing what they built," she adds. "We are creating something new; safer, more modern." Neoperreo is in fact distinctly new in sound, with top producers such as Deltatron, Chico Sonido, Paul Marmota, King Doudou and more increasingly eager to experiment, deconstruct and genre bend. While reggaeton remains at the core of neoperreo, hybrids have become a thrilling trend within the scene, invoking seemingly counterintuitive sounds from techno and cumbia. The fanbase is also different, - a more direct reflection of the diverse artists leading the charge. Mainstream reggaeton has often been criticized as an unyielding boys club, but neoperreo is rife with women and queers taking up space in an unusually apolitical way.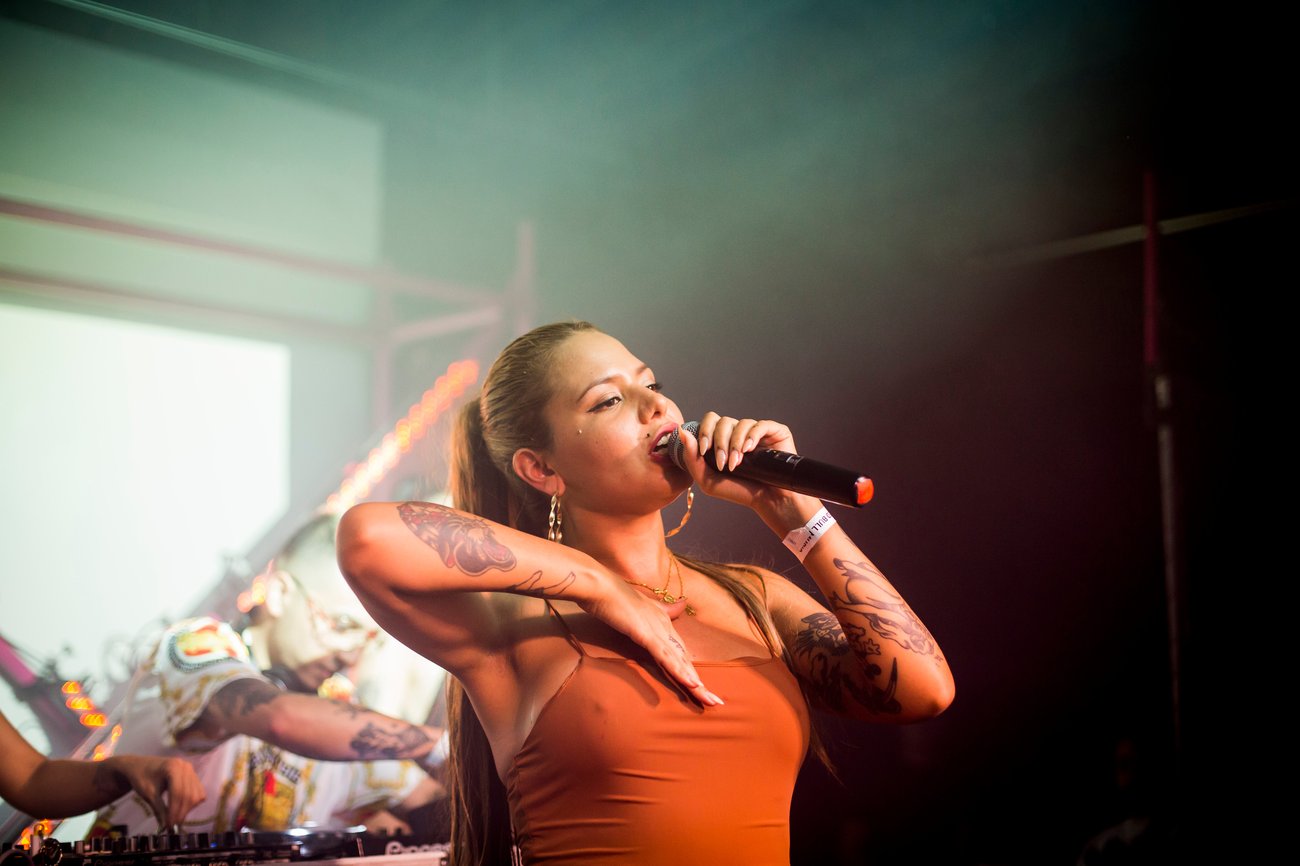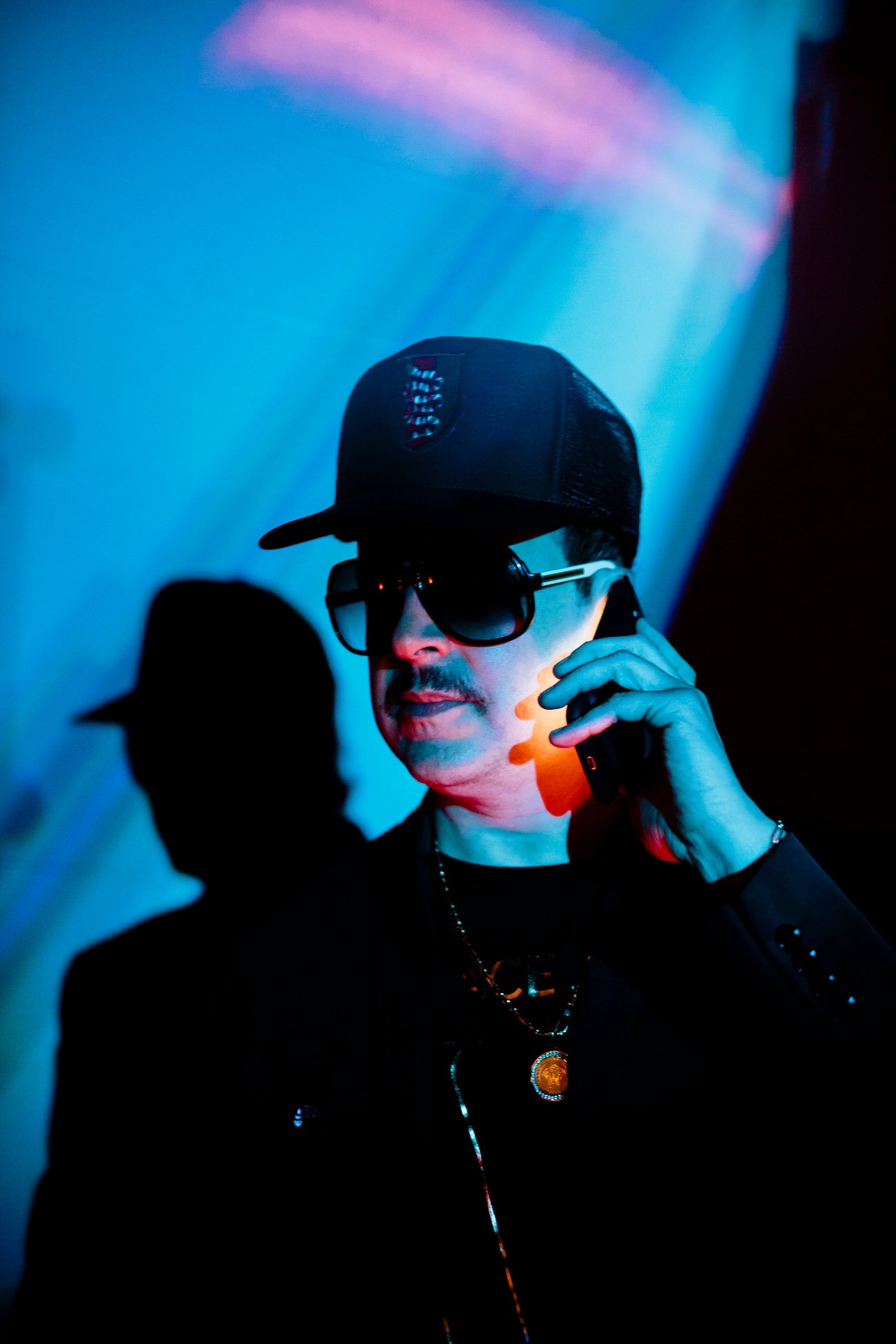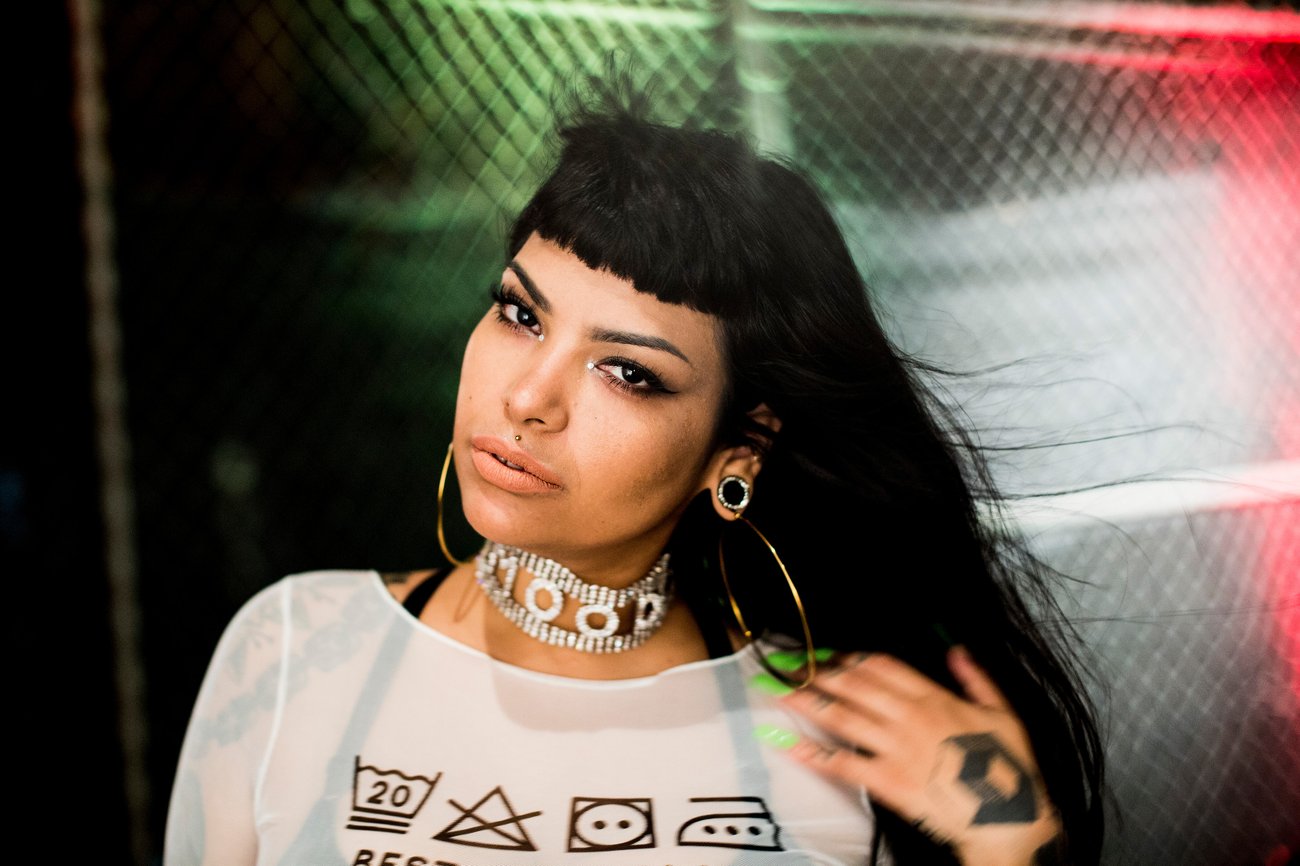 "Just because women are involved it doesn't make something feminist or political," says Del Real, frustrated with much of the media narrative surrounding neoperreo's inclusive landscape. "We are not political," she reaffirms, also pointing out the condescending assumptions of revolutionary intent solely based on diversity. "We aren't at all interested in people's genders. We just want everyone to feel welcome."
Del Real also bristles at the frequent, erroneous claim she is the originator of the neoperreo genre, clarifying she coined the term on a whim during a Red Bull Radio interview in New York. "I called it neoperreo to describe a new era of perreo," she adds. "[Neoperreo] is a subgenre of reggaeton. Like with rock n' roll and rockabilly. I would never say I invented neoperreo the way I wouldn't say rockabilly was invented by Stray Cats."
However, the name and branding of neoperreo are indelibly tied to Del Real's own legacy. Back in Chile, her parties took on the neoperreo name and became synonymous with the blossoming new club sounds and post-everything aesthetics of the movement. Her team also started a Neoperreo YouTube channel about a year ago, after friends and new artists repeatedly asked for help publicizing their work. A distinct aspect of Neoperreo is its family style promotional and touring strategy, where instead of hyping one specific star, artists rather foster a sense of community and grow together.
Internationally, neoperreo rapidly morphed into a descriptor for underground parties where a new generation of reggaeton-loving revelers could showcase their creative expression on stage as well as the dance floor. DJ Lizz in Chile, DJ Sustancia in Argentina and DJ Guapis in Mexico have all emerged as pied pipers of the scene, while Madrid's Cha Chá parties and Mexico City's massive SUDA events are bringing together neoperreo all-stars for blowouts of epic proportions.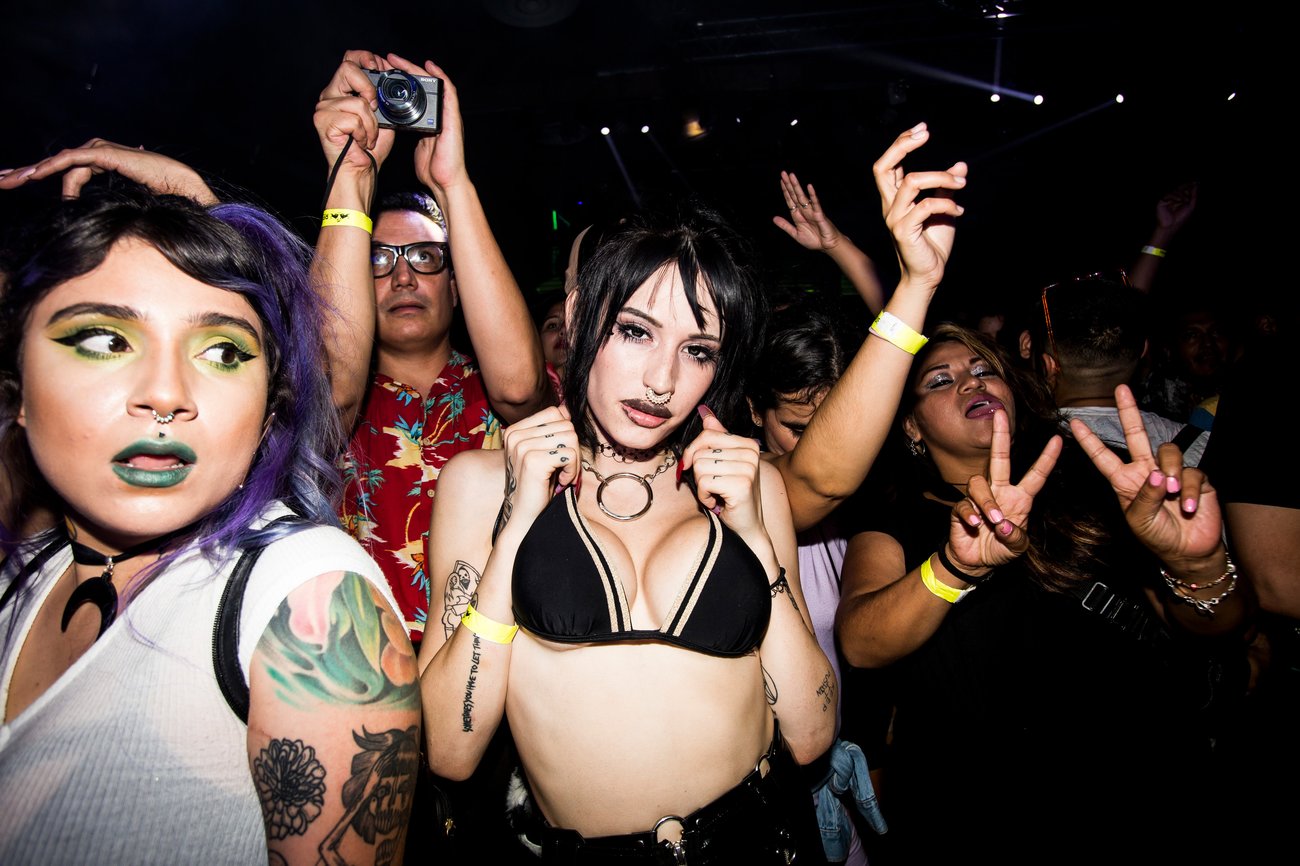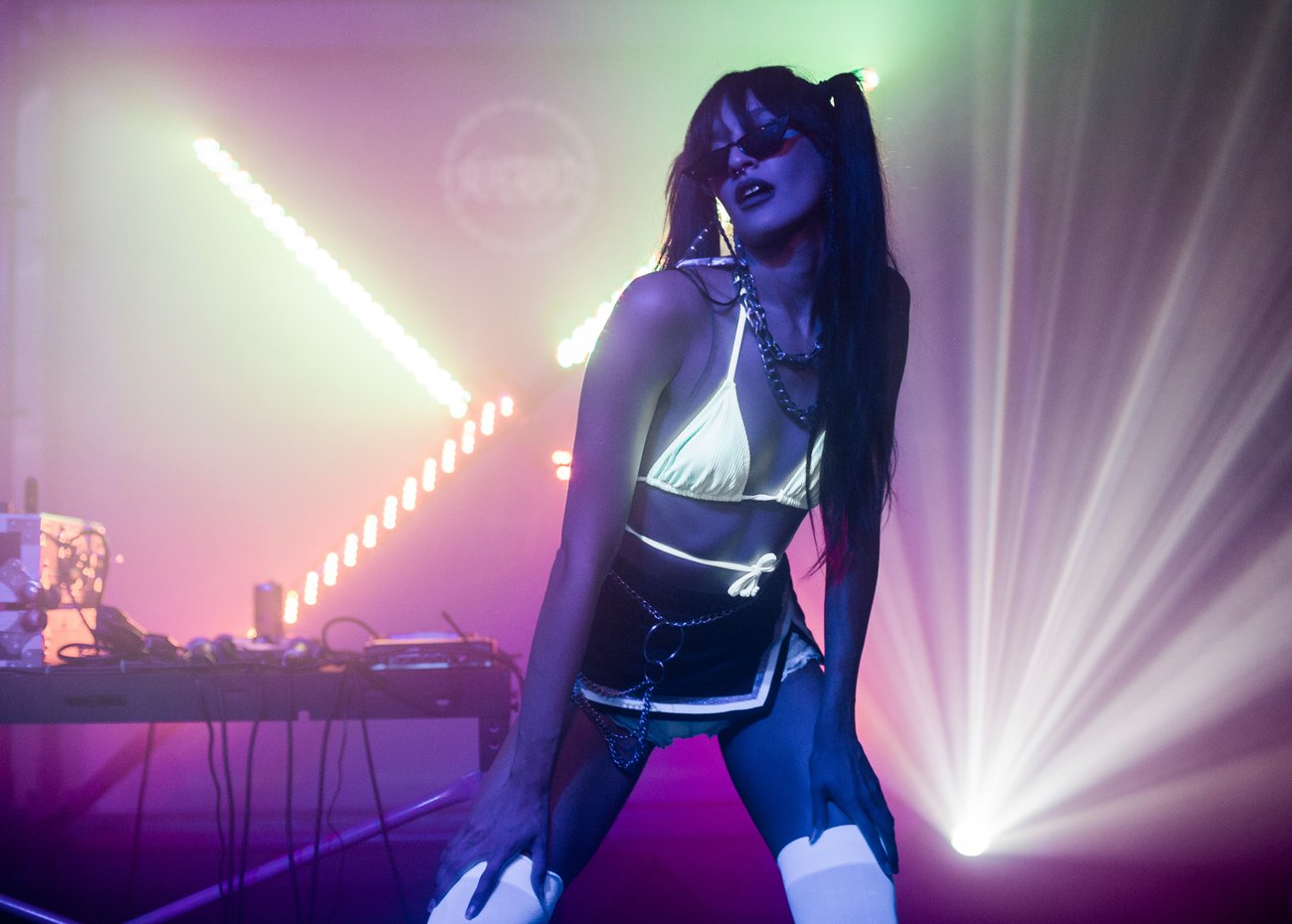 Neoperreo is perfectly tailored for the Internet age, particularly as a completely decentralized scene. While there is great respect for reggaeton's OGs and the genre's Afro-diasporic roots, most neoperreo artists and producers are not from the Caribbean and don't feel confined by the music's anthropological origins.
"Re-baptizing is comfortable and respectful," reasons Del Real, suggesting they are no better than their predecessors but merely paving a new path. Artists like Bad Gyal, Rosa Pistola, Ceaese, Sailorfag, Kamixlo, Jamez Manuel, TECH GRL, Mi$$il and Brun OG represent the dizzying spread of neoperreo, as well as the plurality of sonic perspectives housed therein.
As it stands, neoperreo is steadily inching towards the mainstream, with major co-signs from reggaeton production godfather DJ Blass, Del Real's highly publicized performance at this year's Coachella and Boiler Room's own deep dive into the Madrid neoperreo scene. But while everything seems to be growing exponentially, an overarching sense of outsider rebellion remains.
"A friend of mine called it 'Revenge of the freaks who like to perrear'," says Del Real with a chuckle. Oh sweet, body rolling revenge.
Written by Richard Villegas, a Mexico City-based music journalist engaging and spotlighting the Latin American underground through writing and his weekly podcast, Songmess.
Photos courtesy of Maria Jose Govea (Instagram)
A part of System, a BR series celebrating migration's impact on the global underground.